+98 new sprites and Patreon
---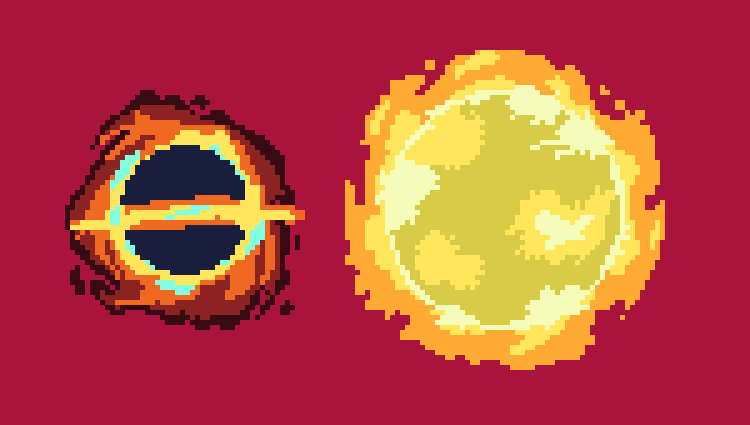 The pack received another big update, 98 new sprites were added, in 2 existing and 7 whole new categories!
Here is the full list of the additions:
4x Asteroids
8x Black holes (as in the image above, ster away from these!)
8x Comets
8x Barren/Moon
16x small 16x16 moons so your planets do not feel lonely
16x Suns as in the image above (64x64px)
18x Planet rings (64x64px)
I have also recently launched a Patreon page! Some of the perks I offer in exchange for supporting me are:
Your name in the credits for my assets
Deciding the theme of my next assets
Discounts and free assets and more!
Consider taking a look and maybe supporing me! As always all coments are welcome and greatly appreciated!

Get 250+ Pixel art planets